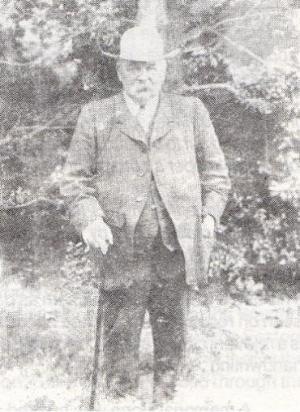 Here we see Albert Spinks, a gamekeeper who lived in a cottage almost directly across from the Bessie Sheppard stone on Nottingham road.This cottage became a ruin and it was finally demolished around 1980. Our story begins in 1883, June 23rd to be precise. On that day, Albert Spinks whilst shooting at a rabbit, disturbed a bird and it flew away from the side of the pathway where he stood. He fired his second barrel and brought it down. He noticed its curious colour, came to the conclusion it was a young bird, took it home and threw it into the ashpit.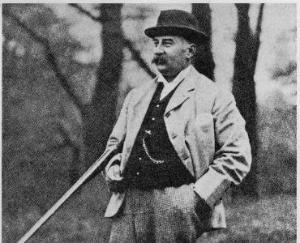 Now the following day Joseph Whitaker, shown opposite, a local naturalist and sportsman of Rainworth Lodge called on James Spinks at his cottage and the incident of the bird came into the conversation, whereupon James fetched the bird to show him.
To quote Joseph Whitaker "I thought it was a variety and sent it to my stuffer who contrived to make a fair specimen of it"
It turns out to be an Egyptian Nightjar and only the second occurrence of this bird in Europe, and the first known sighting in Britain at that time..
This actual stuffed Egyptian Nightjar is currently stored in Mansfield Museum.

A memorial stone was erected on the spot where it was shot, but sadly the original memorial was very badly damaged by vandals in 1972. Wilf Wild wrote in his book that he searched through the bracken and found most of the pieces and Will Richards wrote that in 1985 whilst walking with Roland Berridge who worked in Thieves Wood as a forester they found a further piece. Will Richards also wrote that all these pieces are in safe keeping at present, but it is felt that if the memorial was rebuilt it would meet a similar fate.

In 1989 another stone, not a replica but a more vandal proof stone was erected near to the original spot. Joseph Whitaker died at the age of 82 years on May 27th 1932, he was cremated and his remains deposited in the grounds of Rainworth Lodge.

Original memorial New Bird Stone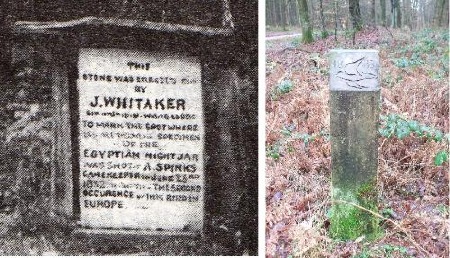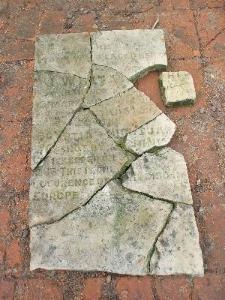 In September 2014 the original memorial stone was located by our members and as can be seen in our photograph the damage is extensive.